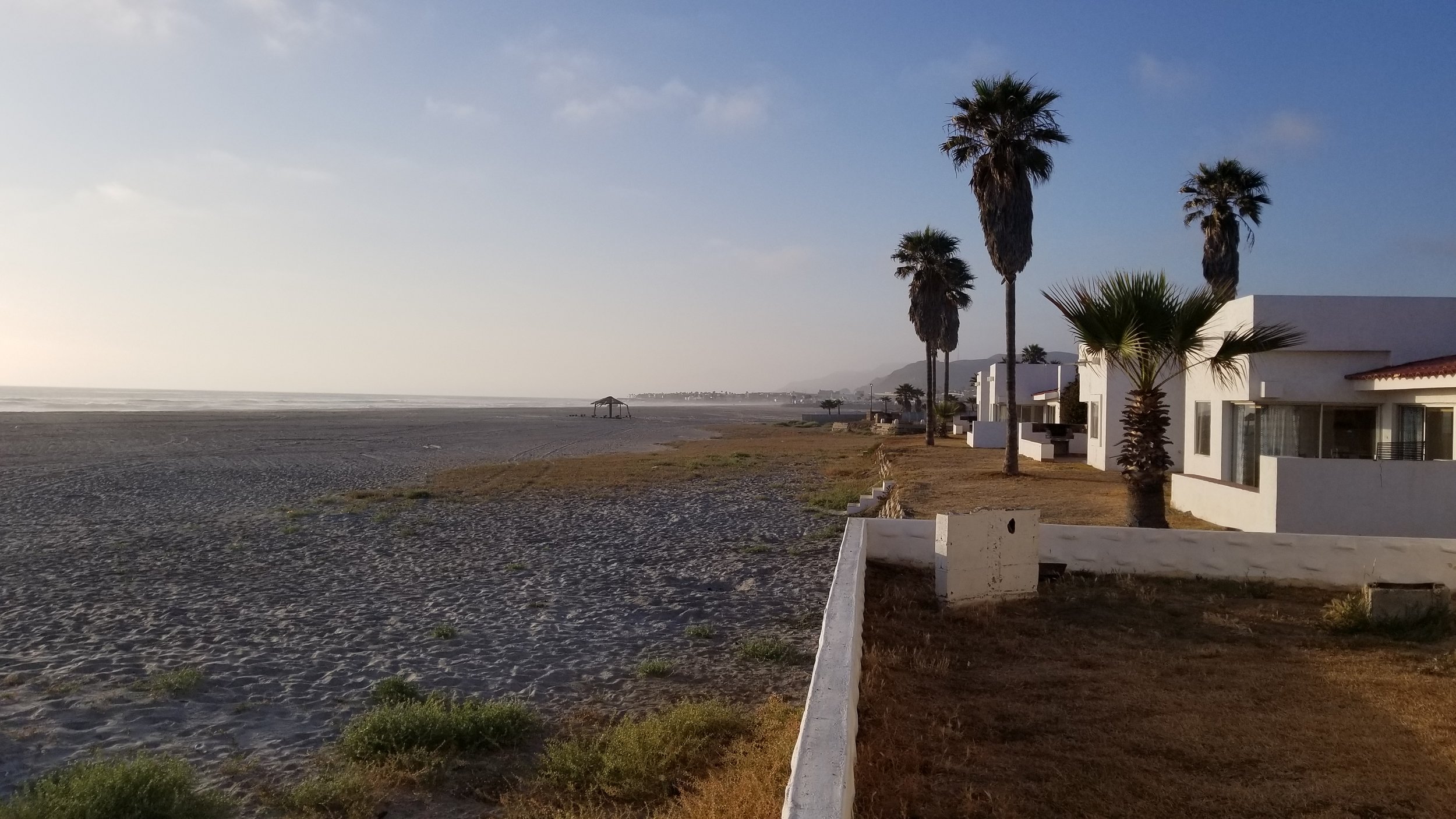 Carretera Escenica Km. 72.5, 22765 La Salina, B.C. México
Welcome to a rustic, palm-lined hotel with an expansive beach and breathtaking mountain backdrop. The venue features a small hotel, beachside casita-style villas, a pool, restaurant, and bar. Without neighboring properties, it feels like a private oasis by day, and a safe, starlit haven by night.
Located in La Salina, Baja California, it's less than an hour drive south of the San Diego-Tijuana border, and just three hours from LA.
We Got Options
Please note that accommodations can only be booked directly through our ticketing page, and not through the Baja Seasons website.
There's camping, and then there's camping on the warm beaches of Baja—think of it more like a front row seat to some of the most glorious sunsets and sunrises you'll ever witness.
Campsites are located safely within the resort property, on the sand and just a quick walk to amenities like showers, restrooms, dining and stages.
Camping pass includes space for 1 tent (10x10) for up to 2 people.
The beach is clean and beautiful—please help us keep it that way by packing in and out everything you bring to the event. Leave no trace!
Make sure to review our INFO page for what you should and shouldn't bring.
P.S. If you need to add someone to your camping order, please see the TICKETS page for instructions on what to do.
Baja Seasons has a variety of casita-style villas right on the beach that are perfect for groups looking for a family-style hang.
Half feature an ocean view, and half face the mountain. They range from four to eight people in capacity, with different amenities and pricing.
We have a limited amount available, so book quickly!
The hotel at Baja Seasons is a great option for smaller groups. Each room comes with an ocean view, two queen beds, and one bathroom. Rooms house up to four people. Inventory is limited, so book quickly!
If you need to add someone to your hotel order, please see the TICKETS page for instructions on what to do.
Got an RV? Drive it down! The hotel property has ample space for RV camping with water, power, and sewage hook-ups.
Before you start your trip, make sure the vehicle has all of its documents up to date. We also recommend looking for Mexican insurance to have proper coverage while in Baja.
Airbnb offers plenty of rental options in the area. Most are a quick five-to-ten minute drive from Wakoia, while some houses and apartments are in neighboring towns.
Look up "La Salina, Baja California" on their website for best results, and be sure to verify the distance to the venue. Only use Airbnb as the payment system for your booking.